API Spec 7K specifies the requirements for drilling and well servicing equipment, including rotary drilling hoses used to convey drilling fluids between the mud pump and the swivel. These hoses are commonly referred to as rotary mud hoses.
The API 7K rotary mud hose is designed and manufactured to meet specific requirements, including:
Hose length and diameter
Working pressure and temperature range
End fittings and connections
Material composition and construction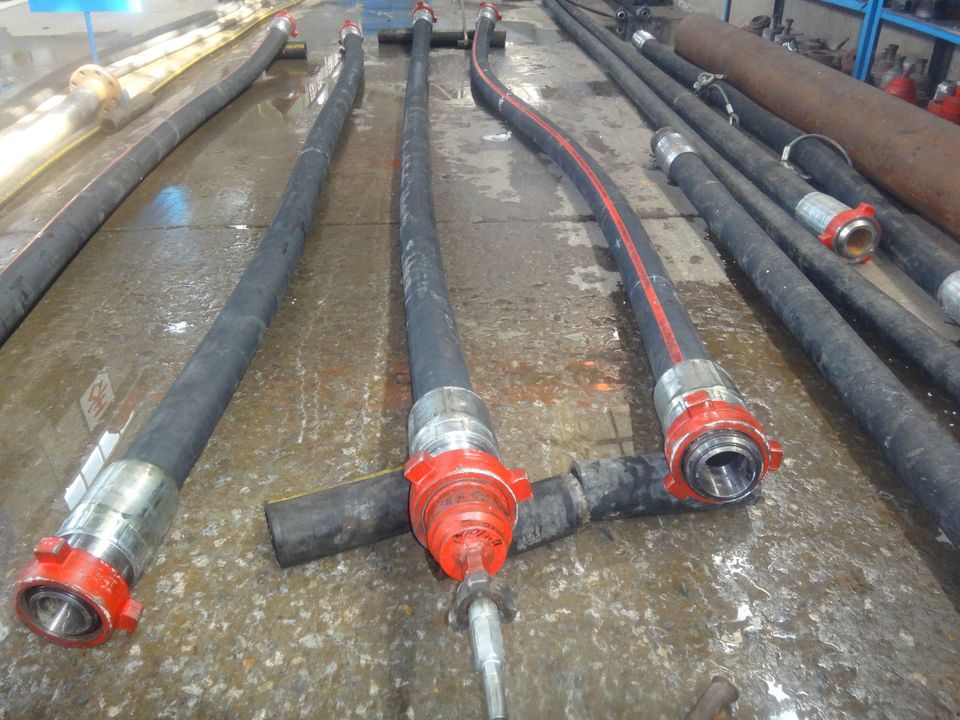 These hoses are typically made from multiple layers of high-strength steel wire and synthetic rubber compounds. They may also be reinforced with additional layers of textile cords or steel wire for added strength and durability.
The end fittings on these hoses are designed to be compatible with industry-standard connections, such as hammer unions and flanges. The working pressure of these hoses can range from 5,000 psi to 10,000 psi, and the temperature range can vary depending on the specific application.
It is important to follow the manufacturer's recommended operating procedures and maintenance schedules for rotary mud hoses to ensure safe and reliable performance during drilling operations. Regular inspections and replacements of worn or damaged hoses are essential for maintaining a safe and productive drilling operation.